The ICCOC Staff is comprised of five full-time funded positions and two partially-funded positions. In addition to the ICCOC staff, many of the ICCOC Partner college Directors/Deans of Distance Learning participate in the monthly staff meetings.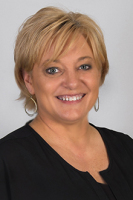 Theresa (Zeigler) Umscheid, 

Executive Director
Iowa Lakes Community College
800-242-5106 ext. 7948

Theresa is responsible for the day-to day operations of the consortium.
She also manages the ICCOC informational website - www.iowacconline.org and various projects for the ICCOC.
Theresa is a part-time consortium employee and is also the Director of Distance Learning at Iowa Lakes Community College.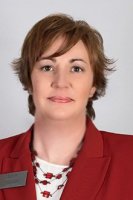 Southeastern Community College
319-759-0497 (direct line) or
866-722-4692 ext. 5339

Tracy assists students with general questions and concerns related to online courses and learning. This position directs students to the person or department on their campuses that can provide them with the services that they need.  

The position also coordinates the at-risk student process, communication initiatives with online students throughout the term, common resources, and processes to help enhance student success.
As Institutional Research Manager, this position provides a wide range of data and reports to staff members at each partner college as well as the Consortium.  
The Student Services & Institutional Research Manager is a full-time staff member.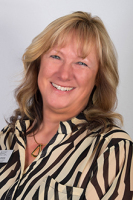 Direct: 319-208-5338
Tollfree: 866-722-4692 ext. 5338
Regular Office Hours: M-F 6:30 AM - 3:00 PM
Summer Hours: (M-Th) 5:30 AM - 3:00 PM, (F) 6:00 - 10:00 AM

Ann provides instructors with solutions to high-level technical and instructional design questions and concerns in online courses. She is responsible for troubleshooting and provides solutions to instructional and technical development challenges, and creating common instructional resources and teaching strategies to provide beneficial processes to support instructor teaching and student learning.

She also works directly with Pearson eCollege, the consortium director, distance learning directors, mentor trainers, and instructors at each of the colleges to prioritize training needs and resources for students, instructors and personnel on campus who work with online students.

Ann serves as project manager for technical and process testing and integration of eCollege project implementations at the consortium level. She provides technical and instructional support for third party applications and between third party vendors and instructors and serves as the developer for EDU series professional development training courses, developing on-ground, online and video training opportunities for mentor trainers, instructors and colleagues. 

In addition, she directs instructors to the college mentor trainers or departments on their campuses that can provide them with the on-campuses services that they need and manages the Faculty area of the ICCOC informational website - www.iowacconline.org.  Ann is a full-time consortium staff member of the ICCOC.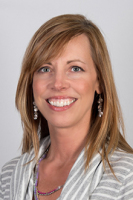 Southeastern Community College
319-759-8188
Office Hours: M-F 7:00 AM - 4:00 PM

Marni's job responsibility involves the setup of all terms and online courses for each term.
She assists instructors with their course/content dupe requests and monitors student enrollments before the start of each term.
Marni also communicates directly with Registrars and Distance Learning Directors as to when new course sections need to be opened or created.  Marni is a full-time staff member.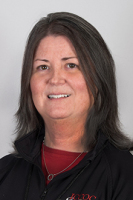 Jean Kelly,
Consortium Secretary
Southeastern Community College
jkelly@scciowa.edu
319-208-5086 or
866-722-4692 ext. 5086
Office Hours: M-F 8:00 AM - 4:30 PM

Jean provides administrative support to Consortium staff. She makes meeting and travel arrangements, takes minutes, creates financial reports, and assists staff with day-to-day activities.
Jean also assists with student course log-in difficulties and is a full-time staff member.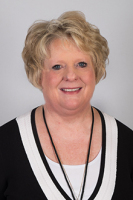 Gretchen Bartelson
gbartelson@nwicc.edu
Northwest Iowa Community College
712-324-5061 or 800-352-4907

Gretchen assists in grant and project research for the consortium. She is a part-time staff member and has additional responsibilities as the Distance Learning Dean at Northwest Iowa Community College.
Chuck Chrisman
cchrisman@scciowa.edu
Southeastern Community College
866-722-4692  ext. 5070

Chuck provides technical support for the ICCOC in the areas of registration interface, staff technical support and also serves on the ICCOC Oversight Committee. This position is a part-time position and Chuck is also the Executive Director of Information Technology Services for Southeastern Community College.